Point of Sale Solutions
Checkouts made quick and easy.
---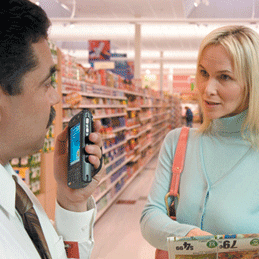 Sometimes, the only interaction shoppers have with your organization comes at the point of sale. Alcor Global Point of Sale (POS) Solutions combine our scanning, signature capture and payment device technology, mobile computers and wireless infrastructure with partner applications to help ensure that every visit to the store offers customers a good feeling about your stores and your company.
Additional benefits:
Omni-directional data capture technology easily scans items of all sizes and shapes.
Imagers are used to both take pictures of customers for ID membership cards as well as to scan bar codes for POS transactions.
Scan larger items without removing them from basket using cordless scanners.
Faster, more efficient and accurate cash wraps.
Collect valuable customer feedback at point of sale for future targeted advertising.
Customers spend less time waiting in the checkout line.