Materials and Warehouse Management Solutions
Sync suply with demand
---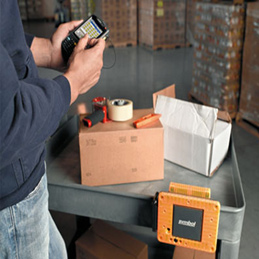 Alcor Global Materials and Warehouse Management Solutions combine our mobile computers, bar code scanning and radio frequency identification (RFID) technologies and wireless local area network (WLAN) connectivity with industry-leading partner applications to give you total insight into your inventory.
So you'll have exactly what your customers want, without holding more than you need.
Reduce carrying costs.
With our solutions, you'll be able to enable more effective cross-docking and faster picking. Expedite shipments with real-time inventory management.
Automate tracking.
You can also automate component tracking and put-away, so employees can process orders for parts more quickly. Pass savings on to customers from paying suppliers only for the parts you've sold, instead of parts you stock.
Maximize inventory. Minimize overhead.
Stock for just-in-time order fulfillment and line replenishment, lowering costs for labor and storage.