Remote Patient Monitoring
Monitor your patients, not paperwork.
---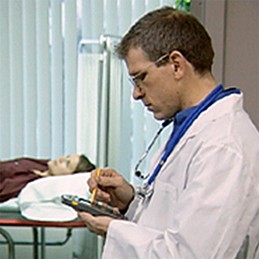 Making daily duties more accurate and mobile lets nurses get back to their primary focus — caring for their patients. Alcor Global Remote Patient Monitoring Solutions combine wireless local area network (WLAN)-enabled mobile computers, voice over WLAN and leading clinical IT and medical device applications to help improve the speed and quality of medical treatment.
Additional benefits:
Link nurses to up-to-the minute information about patients, monitors, pumps, medical records and medication schedules, regardless of where they are working.
Free up your staff to focus on patient care instead of paperwork.
Reduce patient response times.