Specimen Collection Solutions
Improve accuracy and speed diagnosis.
---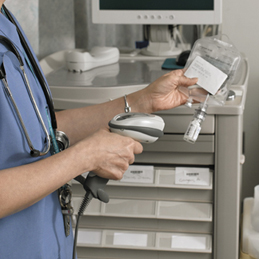 Accurate testing not only builds trust with your patients, but also reduces costs associated with re-testing and re-treatment. By combining mobile computers, scanners, bar code technologies and leading clinical IT and medical device applications, Alcor Global Specimen Collection Solutions increase the precision of sampling, labeling and analyzing specimens.
Additional benefits
Handheld computers allow everyone from nurses to lab technicians to scan and print bar codes for accurate specimen collection and analysis. This helps ensure the right sample is put in the right container at the right time.
Test results are logged quickly, providing doctors with accurate data for correct decisions for timely treatment.